Comedian Tracy Morgan critical but responsive after weekend crash
This was a terrible accident. Let us keep Tracy Morgan, the family of Jimmy "Mack" McNair, and all others who were involved in this accident in our prayers.
Comedian Tracy Morgan remained in critical condition early Monday following a weekend car wreck, but the actor's publicist said he's showing signs of improvement.
"He has been more responsive, which is an incredibly encouraging sign," publicist Lewis Kay said Sunday.
The wreck took place about 1 a.m. Saturday when the limo van Morgan was in was hit by a tractor-trailer on the New Jersey Turnpike, police said.
The collision killed Morgan's fellow passenger, comedian James McNair -- who performed under the name Jimmy Mack.
Comedians Ardie Fuqua and Harris Stanton were among the injured, as was a man named Jeffrey Millea.
Morgan's injuries
Morgan suffered several injuries, including broken ribs, a broken nose, a broken leg and a broken femur.
Kay, the publicist, said Morgan underwent surgery on his leg Sunday.
"We expect him to remain in the hospital for several weeks," he said.
The truck driver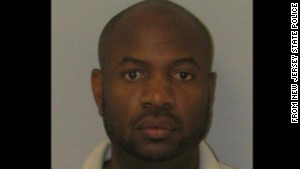 Truck driver Kevin Roper, 35, was charged with one count of death by auto and four counts of assault by auto.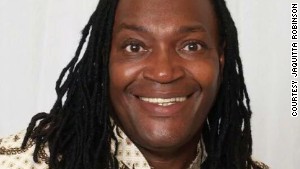 James "Jimmy Mack" McNair died in the crash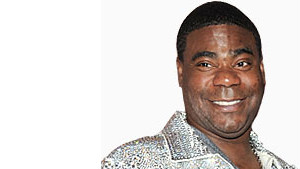 Actor Tracy Morgan in critical condition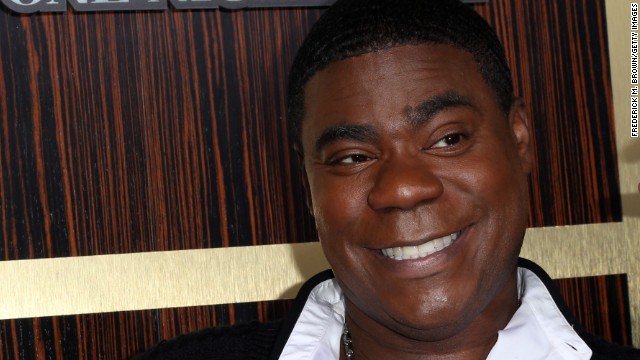 Actor Tracy Morgan is in critical condition after a six-vehicle accident in New Jersey early Saturday, June 7, authorities said. The former "Saturday Night Live" cast member and "30 Rock" star was riding in a limo bus when the accident occurred.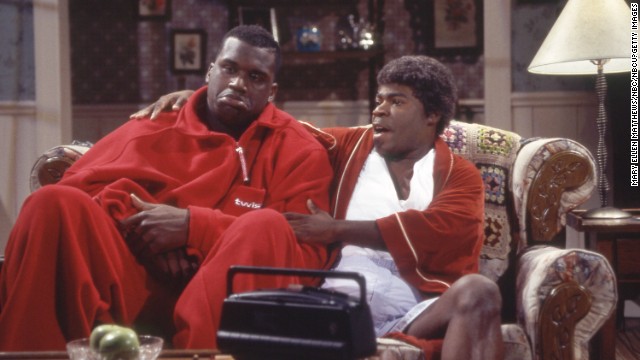 Morgan got his start as a stand-up comedian, working at Harlem's Apollo Theater before landing his gig with "Saturday Night Live." He was a cast member from 1996 until 2003. In the October 3, 1998 "Big Bernard" skit, Morgan performs with basketball star Shaquille O'Neal.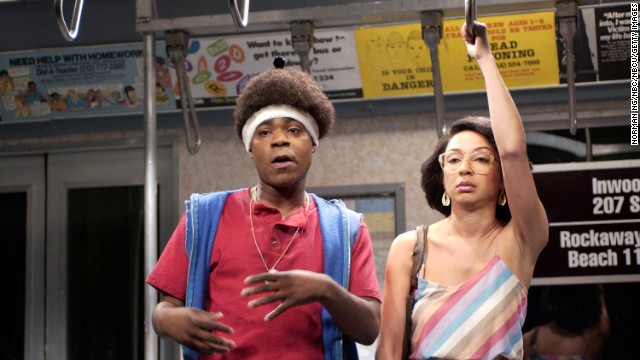 Tracy Morgan with Maya Rudolph in the "On The Subway" skit on April 13, 2002.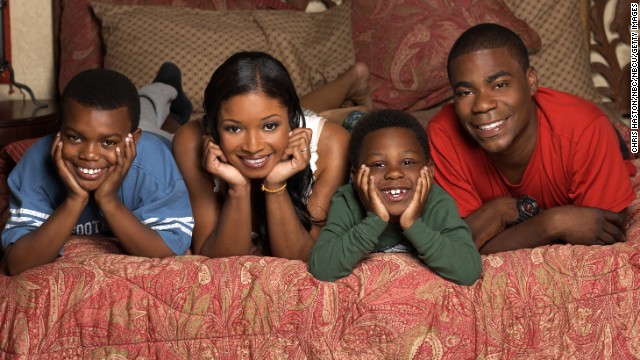 In 2003, Morgan left SNL to start "The Tracy Morgan Show," but it ran for only one season before it was canceled.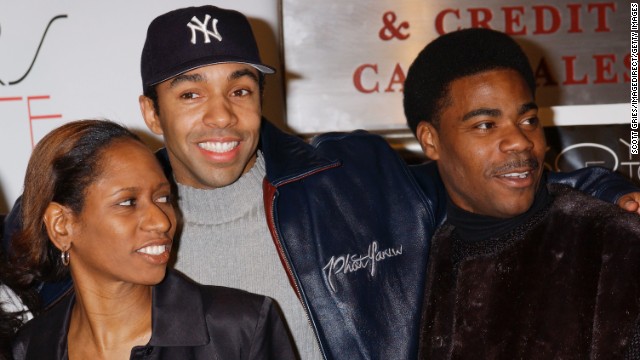 Morgan's acting career branched out from television to include movie titles such as "30 Years To Life." Director Vanessa Middleton, left, appeared with Allen Payne and Morgan at the premiere on March 27, 2002.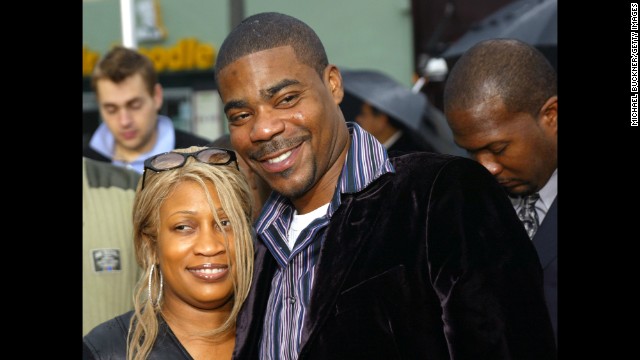 Actor Tracy Morgan and his wife Sabina pose on the red carpet during the premiere of "Are We There Yet?" at the Mann Village on January 9, 2005 in Los Angeles. The couple divorced in 2009 after 23 years of marriage.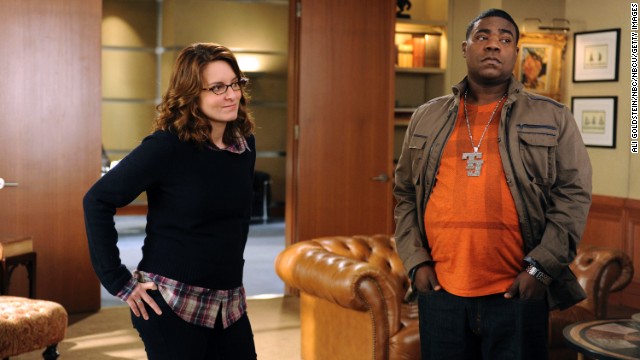 Tracy Morgan and Tina Fey worked together after SNL on the show "30 Rock." Morgan played Tracy Jordan, a character that was loosely based on himself.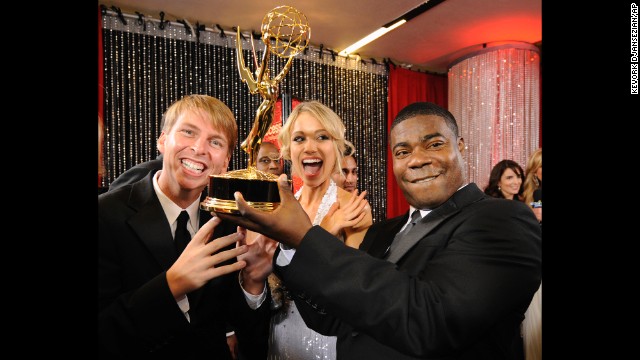 Members of the cast of "30 Rock" joke around with their award for outstanding comedy series backstage at the 60th Primetime Emmy Awards in Los Angeles on September 21, 2008. Morgan was also nominated for Outstanding Supporting Actor in a Comedy Series.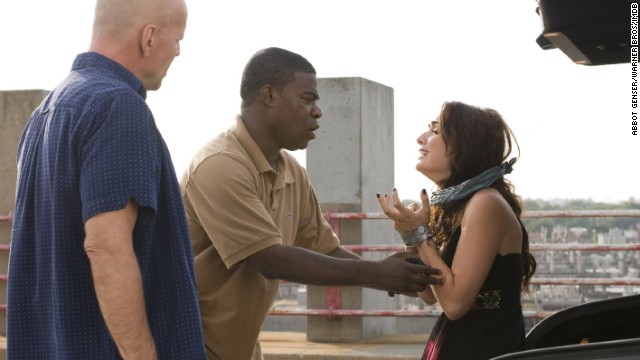 Morgan starred with Bruce Willis in the 2010 movie "Cop Out."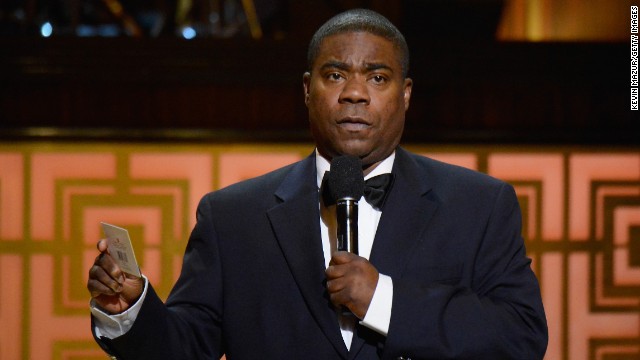 Morgan has stirred up controversy with some of his comments in his comedy acts. "I hurt people with this, so from the bottom of my heart I apologize to everybody who I offended with my words on stage," he said in 2011 after an anti-gay rant in one of his shows. Stand-up comedy should "heal people, not hurt."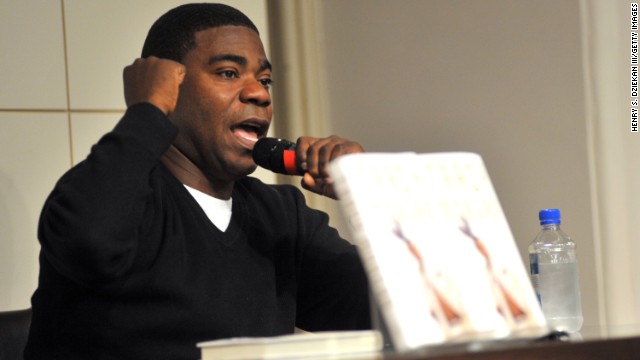 Tracy Morgan promotes his new book "I Am The New Black" at Barnes & Noble Union Square on October 22, 2009 in New York City.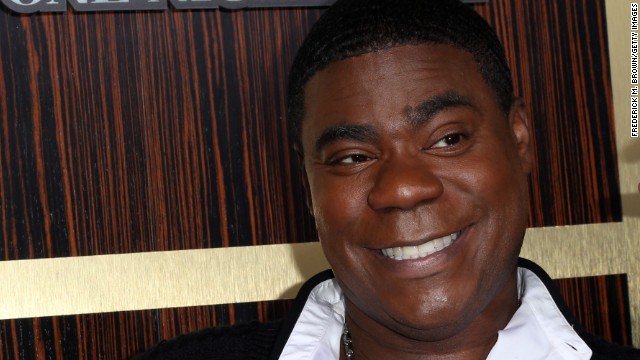 Photos: Tracy Morgan's comedy career
The truck driver charged in the crash turned himself in to police, and was released on a $50,000 bail Saturday night.
The driver, 35-year-old Kevin Roper, is charged with one count of death by auto and four counts of assault by auto, the Middlesex County Prosecutor's Office said.
He was a driver for Walmart.
"This is a tragedy, and we are profoundly sorry that one of our trucks was involved," Bill Simon, president and CEO of Walmart U.S., said in a statement.
"The facts are continuing to unfold. If it's determined that our truck caused the accident, Walmart will take full responsibility."
Chain-reaction crash
The wreck occurred about 1 a.m. ET Saturday on the turnpike in Mercer County, said Sgt. Gregory Williams of New Jersey State Police.
"The driver of the tractor-trailer failed to observe slow-moving traffic ahead," Williams said. "At the last minute, he swerved to try and avoid the Mercedes limo bus but struck it from behind, forcing the limo to rotate and overturn."
Four other vehicles were involved in the crash, the prosecutor's office said, but no one in those vehicles was injured.
Williams said he does not believe alcohol played a role in the crash, but that is under investigation.
The National Transportation Safety Board will investigate "safety issues related to commercial trucking and limousine safety," said agency spokesman Keith Holloway.
"All I know is I saw traffic ... and I stopped ... and I was upside down and in the vehicle," limo driver Tyrone Gale told WCAU.
Gale suffered bruises in the crash, WCAU reported.
Christopher Thompson, the co-owner of Atlantic Transportation Services, which was operating the limo bus, said he thought the bus was heading to drop Morgan off in New Jersey.
From SNL to '30 Rock'
Morgan, 45, was a regular on "Saturday Night Live" for seven years. He later received an Emmy nomination for his role in the comedy series "30 Rock," in which he played Tracy Jordan, an exaggerated version of himself.
The New York City native made his reputation with over-the-top characters and impressions of celebrities such as Mike Tyson and Oprah Winfrey.
Morgan performed a comedy act Friday night at the Dover Downs Hotel & Casino in Dover, Delaware, the venue said.
Kay said Morgan's family "is tremendously overwhelmed and appreciative of the outpouring of love and support from his fans."